Welcome To The Alaska State Ultrasound Society
In an effort to encompass and serve ALL of ALASKA's Sonographers/ Sonologists and individuals closely associated with the use of diagnostic medical ultrasound, the Alaska State Ultrasound Society was formed in 2018. The Society seeks to represent all sub-specialties of ultrasound, including General, Cardiac, Vascular, OB/Gyn, Musculoskeletal and Veterinary.
Although AKSUS is not an affiliate chapter of SDMS, this Alaska society has been inspired by and formed from that model. In compliance with the guidelines set forth by that national organization, the Society of Diagnostic Medical Sonography (SDMS), the purpose of the Alaska State Ultrasound Society, AKSUS, is to promote, advance and educate its members and the medical community in the science of diagnostic medical sonography. Our society, which is nonprofit, nonpolitical and nonsectarian holds the core purpose of enhancing the art and science of medicine by promoting the ultrasound profession through education. We continually strive to raise the standard of ultrasound practice within the state of Alaska through our educational activities.
Save the Date!! October 14, 2023 Our weekend seminar is back!!
Please visit our official Making Waves Seminar page for the most up to date
information and presenters!
Congratulations to Jordan Goetsch!
Winner of the 2022 SDMS Scientific Presentation Competition
The Scientific Presentation Competition evaluates sonographers' original summary papers on clinical research, educational techniques, patient care, sonography department management, case studies presenting a diagnostic challenge, or other areas related to diagnostic medical sonography.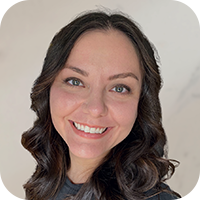 1st Place: Case Study: Complications of Delayed Arterial Injury after a Gun Shot Wound to the Upper Extremity: Jordan Goetsch, BS, RDMS, RVT and Douglas Clem, PhD, RDCS, RVT.


Check out the General Interest Board!
.
Please take this opportunity to gather with fellow sonographers!
Learn how you can join and contribute to the world of ultrasound!
We encourage all to come out to support our profession and our local society!